How does Stories for the Soul support spiritual well beinG?
Community
Relationships are at the heart. The community values everyone and each person can be themselves.
Story
The stories are presented so that we can connect our life experiences with Christian stories.
CREATIVITY
Creative activities give opportunities for personal response, expression and play. The present moment matters.
A familiar pattern is used for every session...
Creating a space where everyone feels comfortable to be themselves.

Telling the story using simple and beautiful materials.
Listening to each other as we find meaning in the story.
Choosing how we would like to respond and express ourselves through creative activities.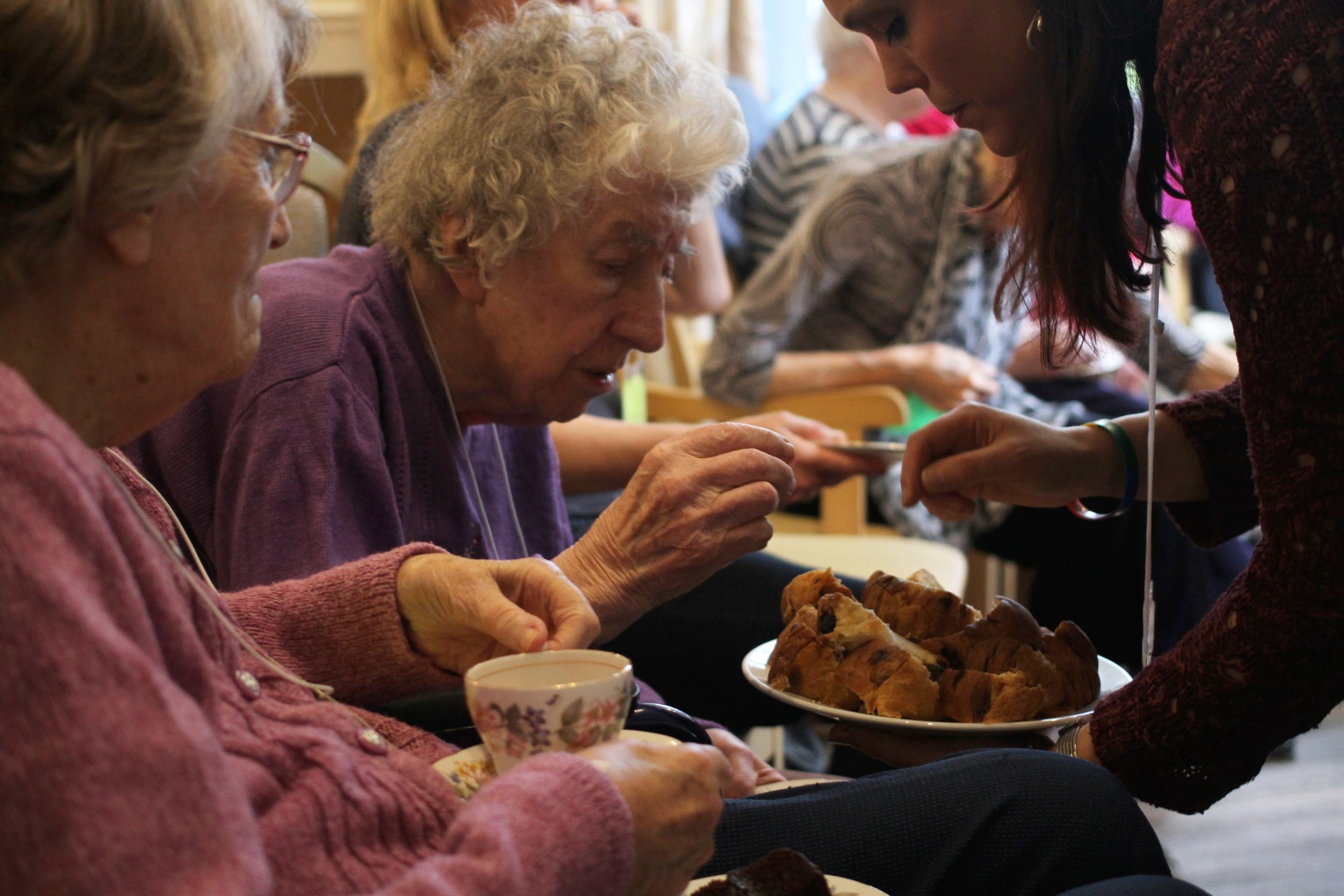 Celebrating and enjoying being together.
"These stories produce a very special atmosphere: at the end of the story the older people shared thoughts about their spiritual life and how they were feeling." Sheffield Activities Coordinator
For older people in a Variety of settings
Stories for the Soul brings well being for older people in diverse settings such as care homes, small groups in churches, dementia cafes, lunch clubs, hospices and inter generational groups.
For people living with dementia
Stories for the Soul is person-centred spiritual care for those living with dementia. Many needs are being addressed within a session that enables mutuality and empowerment: the valuing of individuals and the building of community; reminiscence; mental and spiritual health support; maintaining self and purpose.
Stories for the Soul is based on Godly Play, which has a Montessori foundation with 40+ years of research and practice. It is a creative and imaginative approach to Christian spiritual life developed by Rev. Dr. Jerome Berryman.