Champion Training Day
Stories for the Soul Champions
On September 8th we will meeting together at our St Bart's Training Centre with our new Stories for the Soul Champions who will be travelling from across the UK and internationally to meet together. They are coming to be inspired about how to share Stories for the Soul in their communities. The Champions are passionate people who have been working in care settings using Stories for the Soul over the last twelve years, and have seen how it has improved the lives of residents and care staff.
We will launching this new website on the day. We will be showcasing our speakers presentations, looking at the spirituality of older people and sharing stories of the work people have been doing. This will all be done over a cuppa and a slice of cake of course! We want to build community with Champions in the way we will be doing in the care settings, so there will be lots of time for chatting and discussion.
Our storyteller are made up of care home activity coordinators, artists, choir leaders, trainers, teachers, vicars and authors. It is an exciting eclectic mix of creative people who want to serve the older people in their communities. They will use their skills and backgrounds to share stories in their unique way, taking Stories for the Soul into care homes, community cafes, hospitals, lunch clubs, dementia cafes and churches.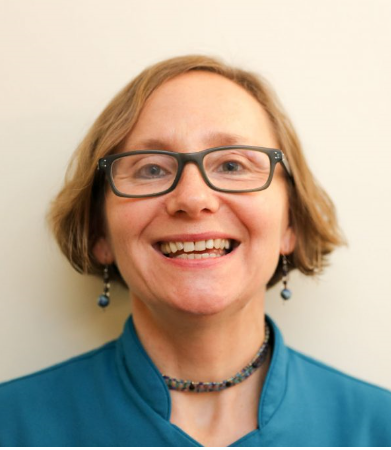 Tracy is an activities co-ordinator at a Sheffield care home. She is passionate about supporting the spiritual well being of residents and takes them out regularly on trips and outings. She trained last year in Stories for the Soul and has been running sessions ever since. She works with two other activity co-ordinators and has volunteers who come in to support sessions. She also engages with residents family, who regularly plan in to come along to the sessions. We love the way she does feast time! She bakes with the residents the day before a storytelling session so there are fresh cakes and coffee. We're excited to have her on the Champion team!
Stories for the Soul office
Our office at St Bart's Training Centre is used for storytelling, creative meetings and training. We painted it like a storytelling wigwam and used the colour of our logo to decorate it. The room is a bright airy space and inspiring to work in. The holy family fits well upon the window ledge as our focal shelf.